Wednesday, December 5th, 2007
---
7:18 pm
- new
Friday, November 30th, 2007
---
6:20 am
- gone
no more lj? yea... i think so...

current mood:
tired
Saturday, November 17th, 2007
---
3:32 pm
- holidays...
well thanksgiving is coming up. which im not particularly looking foward to. my grandmom always made the holiday dinners. and she passed away in july so this is the first holiday that she's not going to be around for. and it sucks. but us "umidi's" are strong yet very emotional ha. i thought i had more to write but than again im not much for writing so till next time??

current mood:
okay
Sunday, September 2nd, 2007
---
11:43 am
- vacation
I cant wait 2 more weeks and ill finally be on vacation. A week down the shore. Not only are we gonna be down the shore but the first day we go there will also be mine and alans big one year anniversary. One year and im still madly in love with him like the first day we met almost 4 years ago. We been living with each other for about 5 months now and its still amazing. Never thought i would be one of those lucky people who found the person they are going to be with for the rest of there lives. But i am so fucking greatfull he came back into my life. God I love him! <3

current mood:
calm
Monday, July 23rd, 2007
---
6:24 pm
- r.i.p =(
R.I.P Grandmom
We miss you terribly <3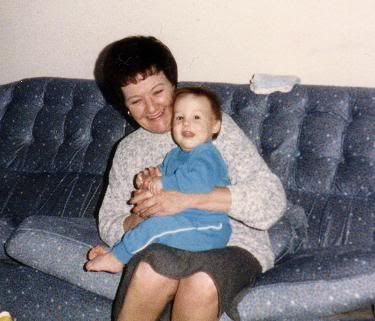 current mood:
blah
Wednesday, July 18th, 2007
---
12:35 pm
- just some thoughts
I cant stand when people assume shit and think they know what exactly is going on in other people's lives. People do change (for the most part). I have changed, in the best way I could ever change. I am so happy it seems so surreal. I have found the love of my life. Yes I know some people are rolling there eyes right now, saying oh its just the same old Lauren she'll never learn, well if you're one of those people than I dont need you in my life. I live a drama free life now and have been for a while.

Til next time <3
current mood:
loved
Monday, June 18th, 2007
---
2:55 pm
- biz-irthday!
June 30 is my 21st bday so everyone make sure you are free that night cause i will be having people over and possibly from there going to the great american. so yea ill prob be having people over 9:30- 10ish. so make sure your not doing anything that night! and if you descide to be drinking with me and need a place to stay that night its cool to stay over my house just let me know in advance. 215-470-0154

<3

current mood:
loved
Thursday, June 7th, 2007
---
5:14 pm
- A little update for those who care
Life has been pretty amazing. Alan has been living with me at my parents house for prob a little over 3 months and it has been amazing. No more long distanceness! I left Dunkin donuts 2 months ago and went back this monday. So now we are saving up to get a place of our own. Life is good. I have never been this happy my hole life! And things are only gonna get better =)

current mood:
dorky
Sunday, April 1st, 2007
---
6:35 pm
- =(
Yea so me and the boyfriend are not moving to delaware for some unfortunate reasons. So we are looking to move somewhere in Philly. And if you are looking to move out and are reliable, please let me know. Although the details are unclear we are looking to make the move hopefully by the beginning of may.
Sunday, March 18th, 2007
---
2:56 pm
- St Pattys Day!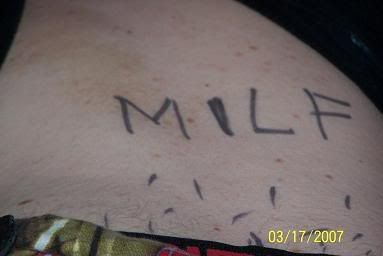 current mood:
exhausted
Thursday, March 15th, 2007
---
7:38 pm
- Update: "The Life of GLauren"
Bored, so I thought I would give a little update on whats been going on in my life for people who may not know. Well been working like crazy, always tired as shit. Me and Alan will be going out for 6 months already on saturday, which will make it the longest relationship i have ever been in (might be sad to some people but whatever). I love that kid to death. And for those of you who dont know, I will be moving to delaware with him in may. Im excited as shit but at the same time scared to death. Its gonna be the first time being on my own and with a boy nonetheless. Although we are gonna be moving to the beach and living with 6 of his co-workers (oh what fun that shall be, ha). But than after the summer we will be moving to newark delaware, dont know that living cituation yet. Yea I think that pretty much sums everything up. Til next time.

Peace out my niggas!

current mood:
calm
Tuesday, December 26th, 2006
---
5:12 pm
- my xmas niggas!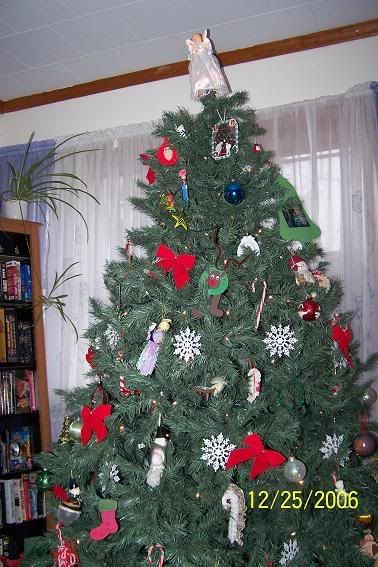 Xmas Eve...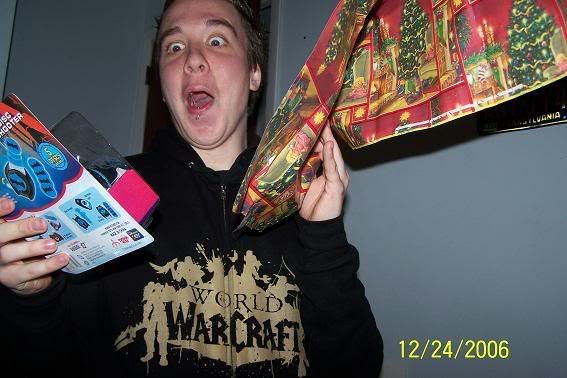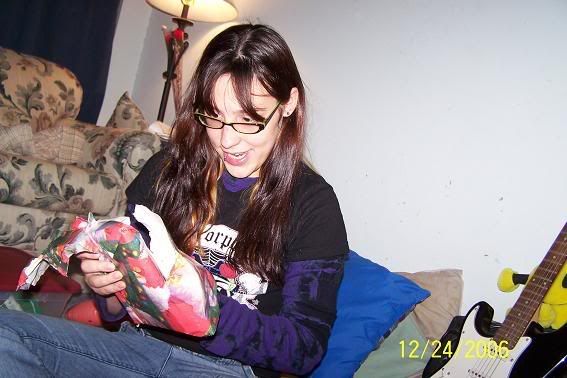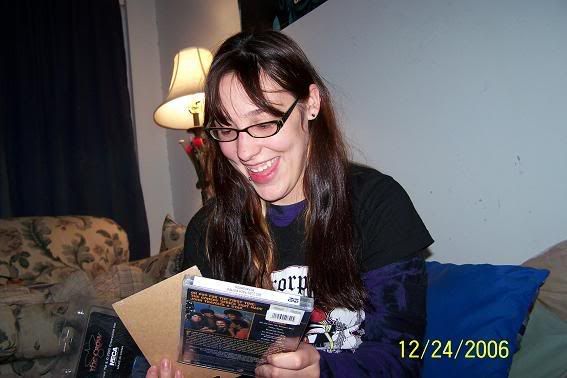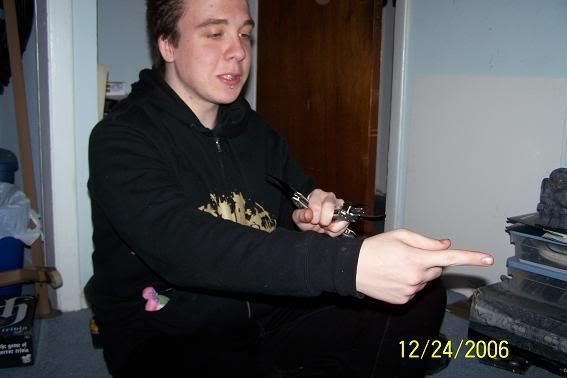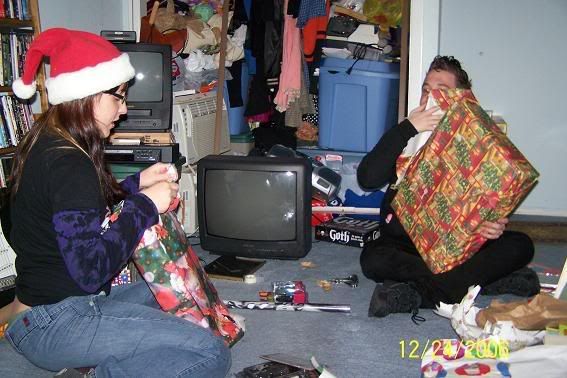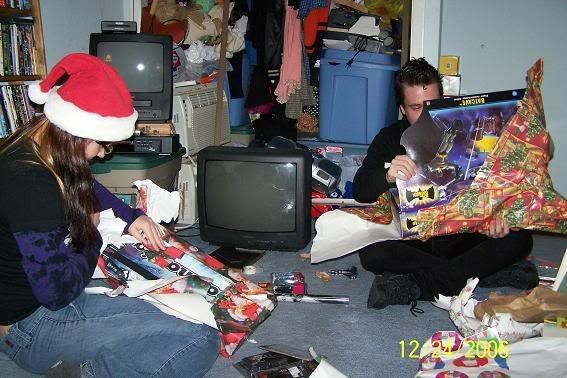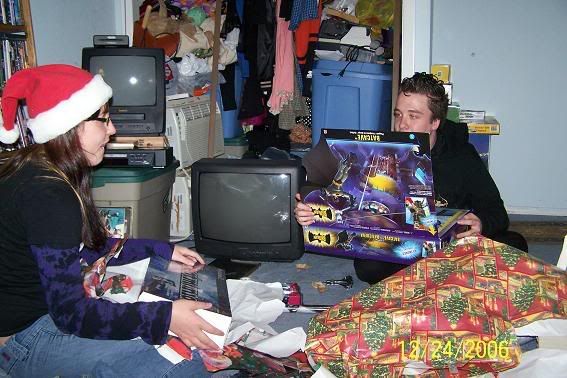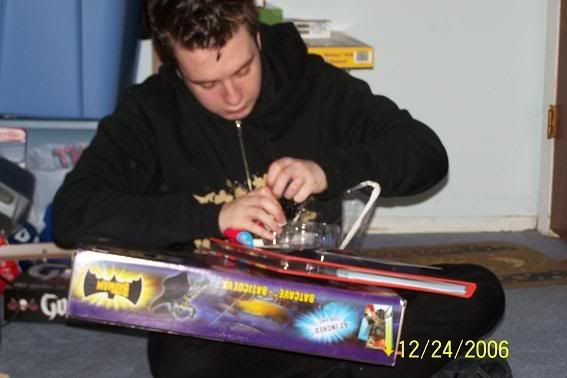 Xmas Day!!


current mood:
ecstatic
Sunday, December 24th, 2006
---
12:03 am
- yea....
XMas is cancelled

-The End
current mood:
sleepy
Tuesday, October 31st, 2006
---
2:43 pm
- spoooooooooky!!
HAPPY HALLOWEEN NIGGA'S!!!
current mood:
sleepy
Monday, September 4th, 2006
---
4:45 am
- mine and keiths photo fun!
a little skit from Orgy of the Dead..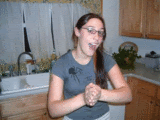 patty cake!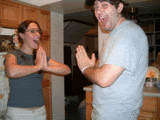 vanilla ice watch out cause here comes vanilla keith! haha


current mood:
happy
Sunday, September 3rd, 2006
---
4:23 pm
- ATTENTION!
People please do not throw away your bottle caps and give them to me. I will love you forever!

<3 Wonder Bread
current mood:
ecstatic
Sunday, August 27th, 2006
---
3:48 am
current mood: fucking love life! =D
Sunday, August 20th, 2006
---
12:24 am
Tuesday, August 15th, 2006
---
2:25 am
- Shore Pictures!
Christian Ali and I went to the shore the other day and it was amazing! We swam in the ocean, and rode the waves, it was great! And here are the pictures!
Me getting my shit together... haha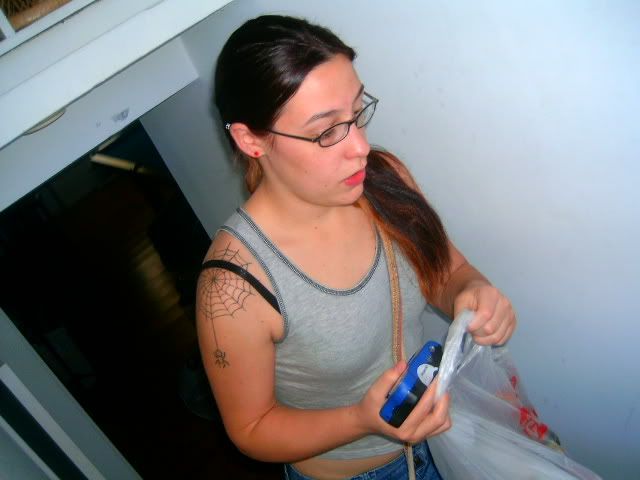 Car ride!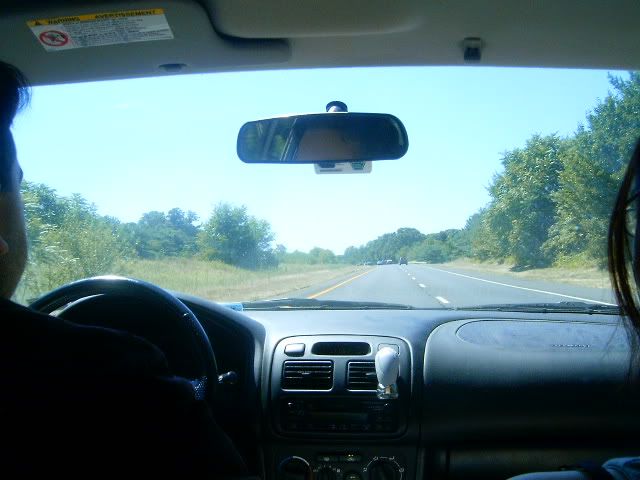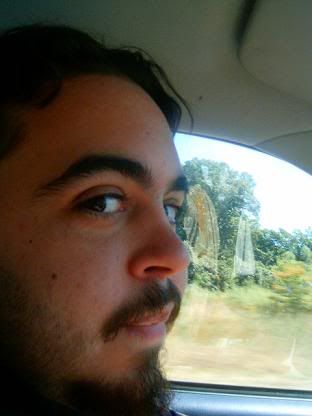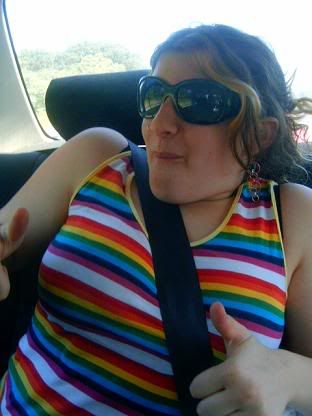 Mine and Ali's dream houses!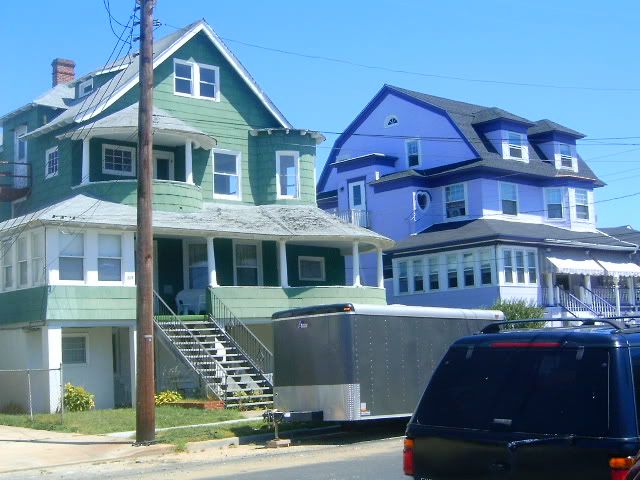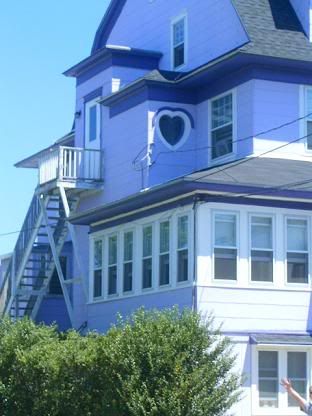 Beach Time!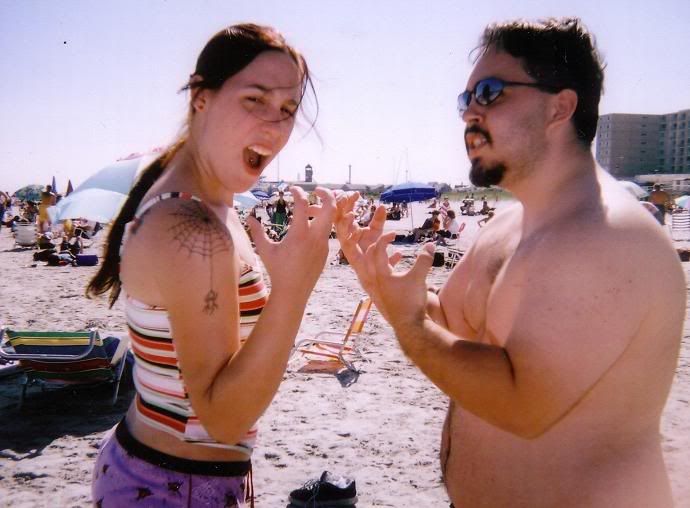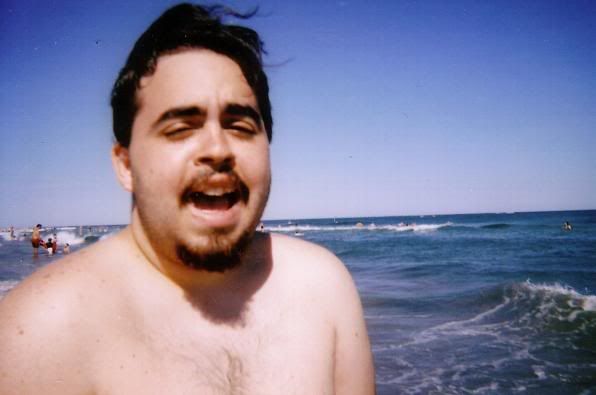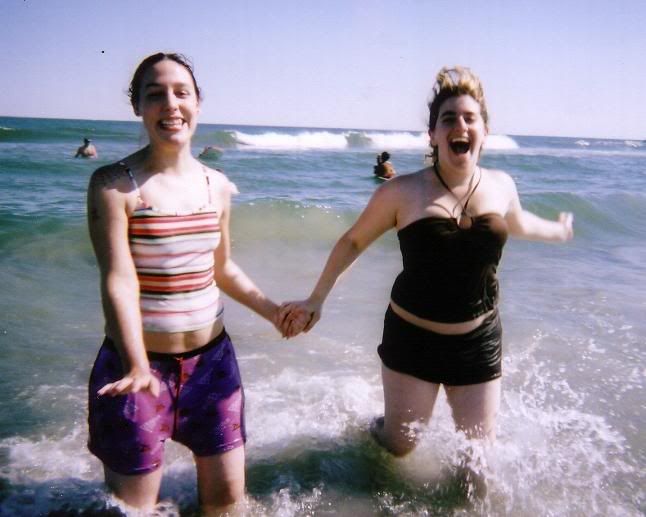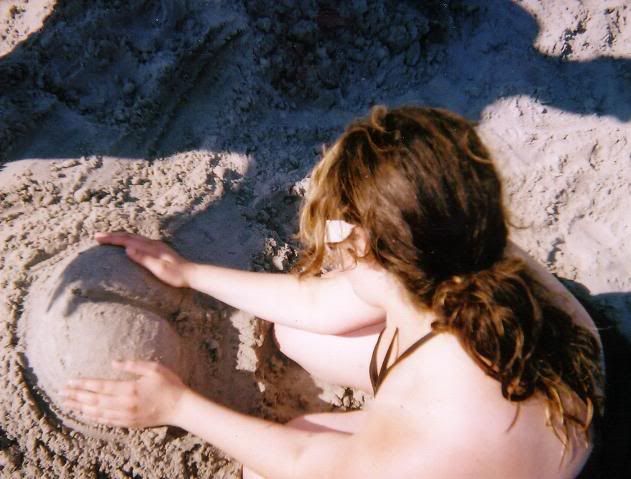 On the boardwalk...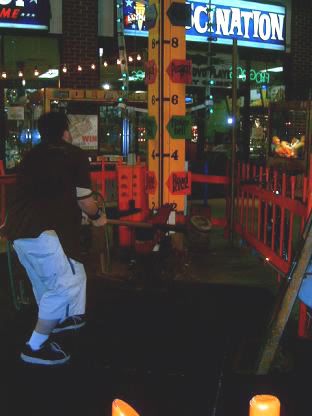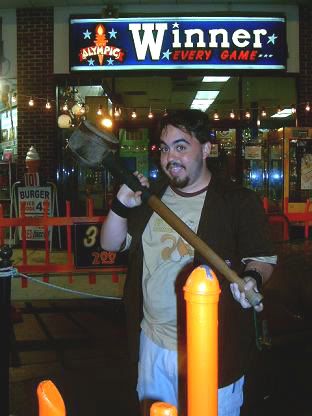 Pirates!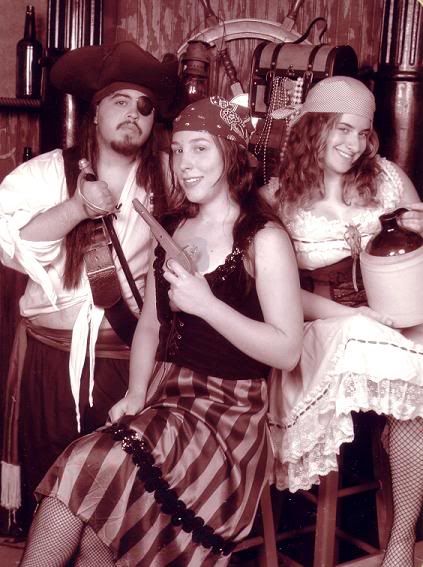 current mood:
excited
Saturday, August 12th, 2006
---
3:07 am
- just a thought...
How could someone you care so much about be the person to hurt you and betray you the most. You give your time, body, and mind to this person and you just get treated like nothing. The person who acted like they were on the same page, the person who you trusted and cared for. And nothing.... just emptyness. Nothing but lies and heartache. And still you hold on to little hope.. and why? for what? You're just tired of giving up on people you care about in a special way, and it's frustrating, but at the same time you're just tired of being the only one making an effort. Is this just the beginning or this just blindness?
I will never understand...
current mood:
content